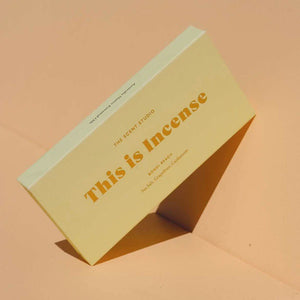 Light these incense sticks and relax while we take you to the beaches of Bondi, smell the salt in the air.

Australian Native Incense Ingredients:
Cedarwood oil

Patchouli oil

Cardamom oil

Grapefruit oil

Mandarin oil

Sweet Orange oil

Vetiver oil

Elemi oil
60 Sticks. Approx 30 hour incense burning time.