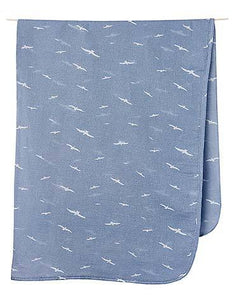 Toshi is renowned for the presentation of an iconic collection of beautiful and original Muslin Baby Wraps.
Toshi wraps are ideal for swaddling newborn babies, the light and open weave of the muslin fabric assists the natural adjustment of the baby's body temperature.
Soft and gentle textures of the finest quality cotton soothe and aid in a calm and restful sleep.
The muslin wrap is multifunctional and forms desirable shading for prams.
Measuring 110 x 120cm, the wrap is packaged individually in a quality gift box.
Toshi wraps are beautiful newborn gifts.